Bytetoken & One-Ticket launch New Ticketing App for Smarter Multi-Operator Bus Travel in Scotland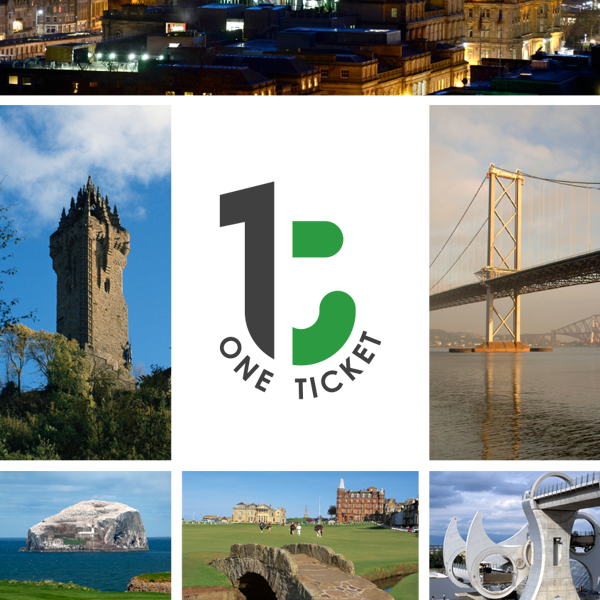 People in Edinburgh, Central and Eastern Scotland now have access to easier and quicker bus travel with the launch of a new mobile app from One-Ticket, allowing Bus passengers to download travel tickets straight to their smartphones.One-Ticket is a unique travel scheme which already works with more than 30 public transport operators including Lothian Buses, Stagecoach and First Bus providing customers with unlimited travel on buses (and rail) (1) using just one, great value ticket.While paper tickets will still be available, bus only passengers can now opt to access tickets quickly and securely on their mobile phones using the free One-Ticket app, which was developed by ByteToken Ltd and is available for iOS and Android (2).This latest benefit covers most bus services in the One-Ticket area across Edinburgh, the Lothians, Clackmannanshire, Falkirk, Fife, Stirlingshire and the Scottish Borders. It also extends into Berwick on Tweed, Dundee and Perth.Stuart Lockhart, Director of One-Ticket, said: "We're very excited about the launch of our new app and are confident it will help make the bus journeys of thousands of passengers run even more smoothly.  One-Ticket already removes the need for counting out change for buses by providing day, 7-day, 28-day and annual paper tickets, but now users of this free app can go one step further by simply hopping onboard and showing their digital ticket to the driver on their phone.  Our customers want quick, stress-free travel and this technology will help us to deliver that for them."Alex Stewart, Director of EMEA operations at ByteToken, said: "The launch of the One-Ticket app is a landmark occasion for ByteToken.  We have always had faith in our technology owing to our hugely successful deployments in North America, and having a multi bus operator app going live in the UK is a great feeling.  One-Ticket has given us the opportunity to prove that our technology is innovative, secure, well designed and easy to use for both the passenger and the operator."Bus only tickets purchased from One-Ticket are split into five travel zones across Edinburgh, Central and Eastern Scotland.  Passengers can purchase a single day, 7-day, 28-day or annual ticket for their chosen zone or geographic area.As well as the app, One-Ticket also has a fresh look for 2016 with the immediate launch of the company's new branding, which is currently being rolled-out.To find out more, visit the One-Ticket website, www.One-Ticket.co.uk or find them on Facebook or Twitter.To view the video on the new One-Ticket app click here. This video can be made available to interested media for hosting on websites and social media.EndsFor media enquiries, including photos and interviews, please contact Stuart Lockhart, Manager of One-Ticket, on * 07990-503-500.Notes:
One-Ticket offers tickets for travel by Bus or Rail+Bus; however the new app is only for Bus passengers and will not cover Rail+Bus. Unlimited travel refers to travel within the customers selected Travelarea.
As well as the slick patented visually validated ticket (V3), the comprehensive app from ByteToken Ltd offers One-Ticket customers superior security and sleek visuals with exclusive features such as: split payments, group tickets, photo identification and on/offline ticket storage and activation. To download the App, vist the Apple App store  or the Google Play store and type in
One-Ticket products mean passengers do not have to count out change every time they board public transport, and are available as daily,7-day, 28-day and annual tickets for purchase online, from any of the 900+ Paypoint outlets across the One-Ticket area, and for Rail+Bus products, in rail stations.
For impartial public transport journey planning and timetables users should download the free Traveline Scotland app.