Bytemark, Inc. Continues Expansion With Toronto Transit Commission Contract Award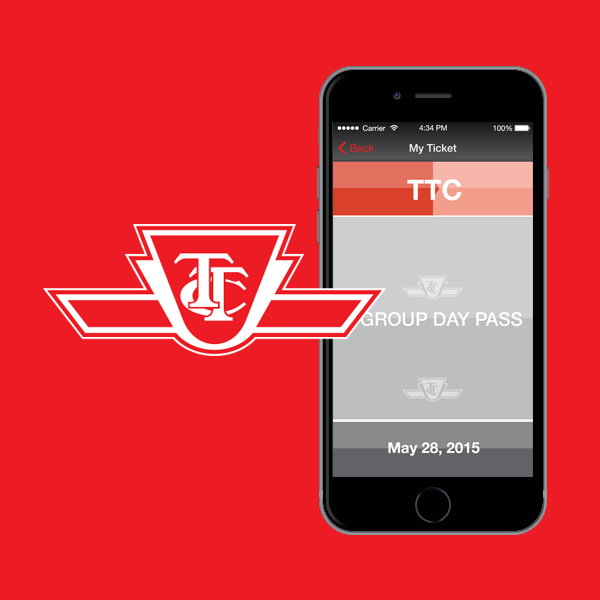 Third Largest Public Transit Agency in North America now Offers Mobile Ticketing for Bus, Street Car and Rail Service Riders
NEW YORK, NY and TORONTO, ON--(Marketwired - Jul 8, 2015) - Bytemark, Inc., a pioneer in mobile commerce ticketing and integration for the mass transit industry, today announced that the Toronto Transit Commission (TTC), the third largest transit agency in North America, has awarded Bytemark, Inc. an exclusive contract to expand its vehicle and subway payment options with an integrated mobile application, TTCconnect, and system supporting mobile ticketing for riders throughout Toronto. The deal accelerates Bytemark, Inc.'s ongoing global expansion following its recently announced contract award with FutureRailway in the United Kingdom.
The Toronto Transit Commission is a public transportation agency that employs 14,000 personnel and operates the subway, streetcars, buses and paratransit services in Toronto, Ontario, Canada. The TTC, with 525 million riders in 2013, has the third largest ridership of any public transit system in North America, after the New York City Metropolitan Transit Authority and Mexico City Metro. Bytemark, Inc.'s mobile ticketing implementation will start the process of replacing the 2.5 million annual cash-based transit fares with secure mobile payments.
"The Toronto Transit Commission represents exactly the kind of progressive transit authority we value as a partner," said Micah Bergdale, CEO of Bytemark. "TTC CEO Andy Byford is leading a revitalization in transit commerce by adapting to his riders' behavior and delivering the kind of high-quality transportation services they want. In addition to TTC, we are working with Metrolinx on a mobile ticketing solution for its rail service, Union Pearson Express. Our mission is to upgrade and modernize public transit services in the Toronto metro by year end."Bytemark, Inc.'s mobile ticketing platform will seamlessly integrate into the forthcoming TTCconnect mobile app, offering riders a simple, convenient and eco-friendly way to purchase transit fares from their mobile devices and display mobile tickets for use on all TTC public transportation services throughout the Toronto metro.The TTCconnect app is available for free download on iOS and Android with additional functionality and features to be released throughout the year. About Bytemark, Inc.A New York City startup with offices in the UK, Canada and Australia, Bytemark, Inc. provides mobile ticketing and payment solutions for transit, attractions, and events. In January 2012, Bytemark, Inc. launched the first mobile ticketing app for a major U.S. transit agency with the release of the NY Waterway app. Bytemark, Inc. is focused on providing its partners with the tools they need to navigate the rapidly evolving mobile ticketing industry. Transit has been underserved by the expansion of mobile technology, and Bytemark, Inc. is working to bridge the gap between the transit industry and the world's growing technology sector. For more information, visit www.bytemark.co.